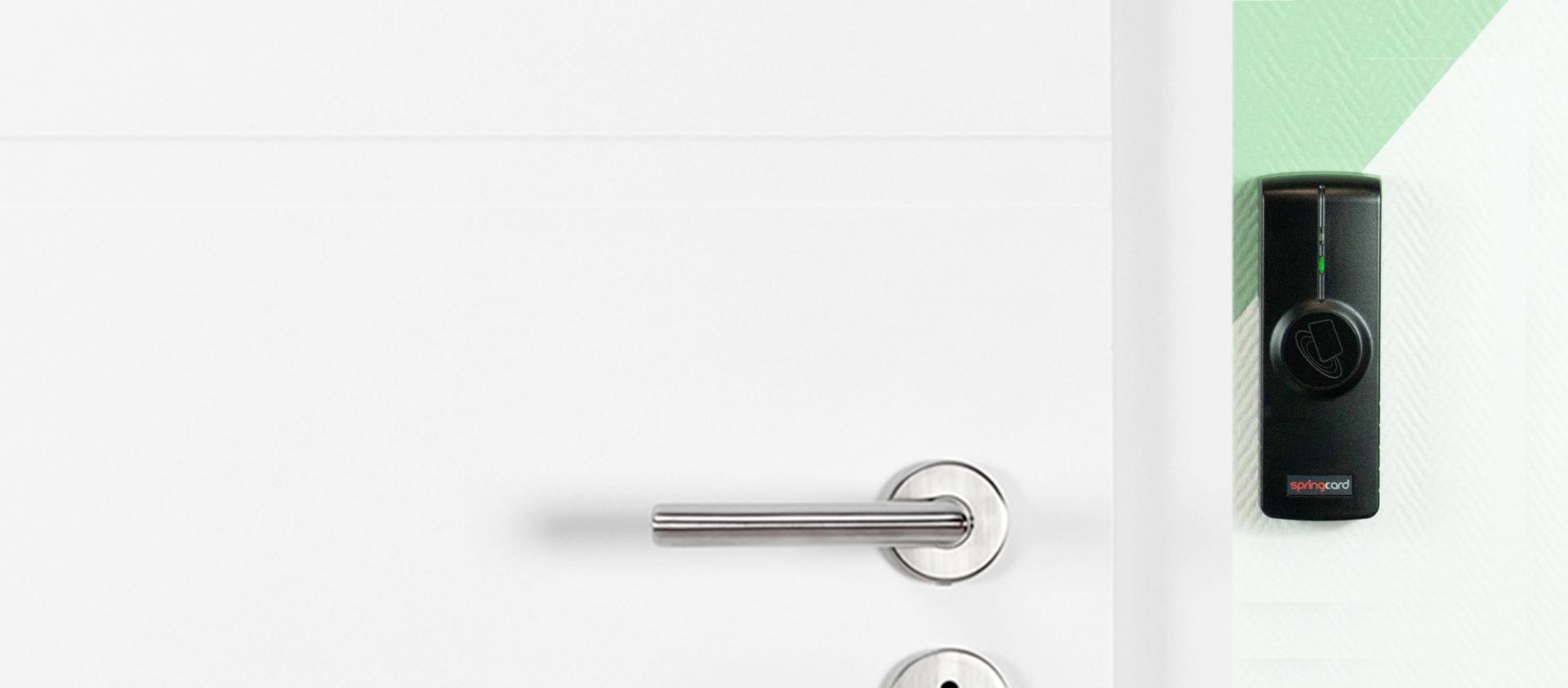 The FunkyGate-IP NFC is a 'smart reader' fitting for physical access control applications. It is designed to be installed on a wall or a door frame. It has a buzzer and two red/green luminous lights. RJ45 10/100Mbps connection, and two power supply options:
9 to 12V external power
directly powered by Ethernet. Watch our video to discover how to configure it.
You just configure the smart reader according to the card's data -number or text- you want to reach. It doesn't matter whether it is a protocol serial number (UID), in-memory content or a securized file: the smart reader will reach them all. And that is all! The FunkyGate-IP NFC performs the card transaction on its own and the host computer only receives the piece of data it needs. No complex card transaction or card security scheme to implement on your side! A secure TCP channel makes it easy to operate the FunkyGate-IP NFC even from low-end PLCs.
Running in HTTP client mode, the FunkyGate-IP NFC connects to a cloud-based service and open the doors of the World of connected devices. A reliable and effective authentication system protects the server's application against fraudulent readers or replay attacks. The reader can be installed on most networks without a specific configuration. It interfaces virtually any pre-existing softwares through a simple HTTP service API entry-point.
Get more technical details here.
Here is the presentation of the FunkyGate IP-NFC in video.
KEY FEATURES
Supports almost all 13.56MHz badges used in companies

Rugged wall-mount reader (identical shell for all the SpringCard wall readers)

To be set up with Windows software (MultiConf) or securised master badge

Supports up to 4 reading templates simultaneously
RoHS & WEEE compliant (environmental protection)