13.56 MHz frequency RFID and NFC Solutions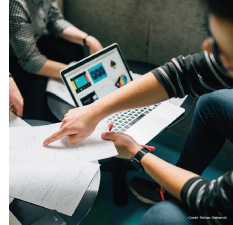 With 20 years of field experience in 13.56MHz systems we have a strong expertise in the development of embedded systems, transactions and contactless technologies.
We offer you a complete monitoring: from the writing of the specifications to the implementation of the product into your internal tools.
We think that for the final user freedom and simplicity are essential that is why whatever may be your need - in terms of security, communication protocols or interfaces-, we make sure that your ideas give birth to solutions that are easy to integrate and to develop for always more diversified uses.
Here are some examples of projects already achieved with our partners:
- Park your car easily and quickly with Designa
- We have made a vault smart with K2Corp
- Exercise with Stadline and our FunkyGate !
- Beers and NFC get on well with infoEL
- We facilitate student's life with CNOUS
Some of our clients
An idea, a project ? Contact us !