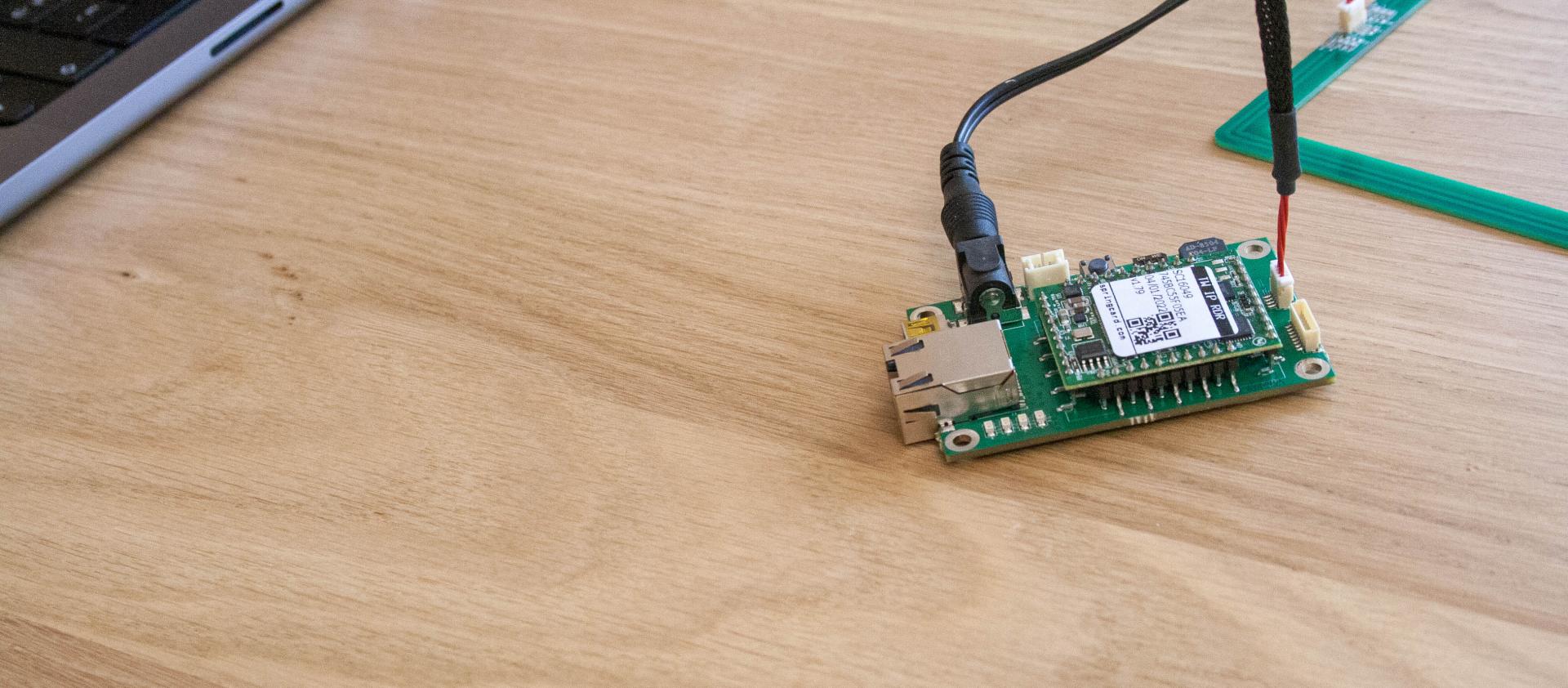 TwistyWriter-IP PC/SC (OEM)
Ethernet & PC/SC contactless reader (coupling device), remote antenna
The TwistyWriter-IP PC/SC is a RFID HF/NFC coupling device on your TCP/IP LAN network. It has a RJ45 10/100Mbps standard port. As it is supported by PC/SC drivers, the software integration and the application development are thus really easy.
The TwistyWriter-IP PC/SC is based on the same module as the FunkyGate-IP PC/SC.
TwistyWriter-IP PC/SC : RJ45 10/100Mbps connexion, 9 to 12V external power
TwistyWriter-IP with POE Option PC/SC : power-over-Ethernet RJ45 10/100Mbps connection. That means that the network cables carry electrical power.
The board measures 69x45mm (dimensions shared by most of SpringCard OEM products).
The TwistyWriter-IP PC/SC must be associated with a symmetric (balanced) antenna depending on your size constraints and on the type of tag to support.
Your contact will guide you to the antenna and ribbon cable you need. See here our off the shelf antennas. Our engineers also design custom antennas.
Discover PC/SC
Introduction to PC/SC and Quickstart for PC/SC
Here is an example of what a TwistyWriter IP PC/SC can do.
Here is a presentation of the TwistyWriter IP PC/SC in video.
KEY FEATURES
First smartcard PC/SC over Ethernet coupler, as easy to use as an USB coupler

PC/SC USB driver for Windows, Linux and other Unix (including macOS X)

Custom antenna possible
RoHS & WEEE compliant (environmental protection)