With Designa and SpringCard park your car easily !
Designa is one of the leader company in the area of software implementations for parkings access control.
Our partnership
We work with Designa for a long time and we have achieved several projects together especially regarding one project for the implementation of readers and the management of data collected on parkings.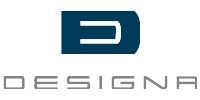 Designa project
The readers certification can be a complex process, Designa naturally asked SpringCard to use its expertise. Our reader became the ones that Designa deploys generally speaking.
Designa is an expert in the area of access control and in the area of RFID technologies and we bring them our know-how. SpringCard has developed a private protocol supported by a specific firmware embedded directly in readers.
SpringCard is responsible for the card and reader technology and transfers all the application data to Designa. These data will then be integrated to internal management tools.
Designa needs to know, for each card going through its readers, the card type, the application type and the field in which the card data will appear.
SpringCard is responsible for the redirection of data to allow their applicative reading by Designa.
The reader used by Designa was first a CrazyWriter but it is now an OEM K663 which is integrated in Designa's readers.
They are highly satisfied with the reliability of the product offered by SpringCard because they needed from their supplier a solution adapted to their constraints and easy to integrate.
We thank Designa for their trust and invite you to visit their website
Published on 6/12/2018