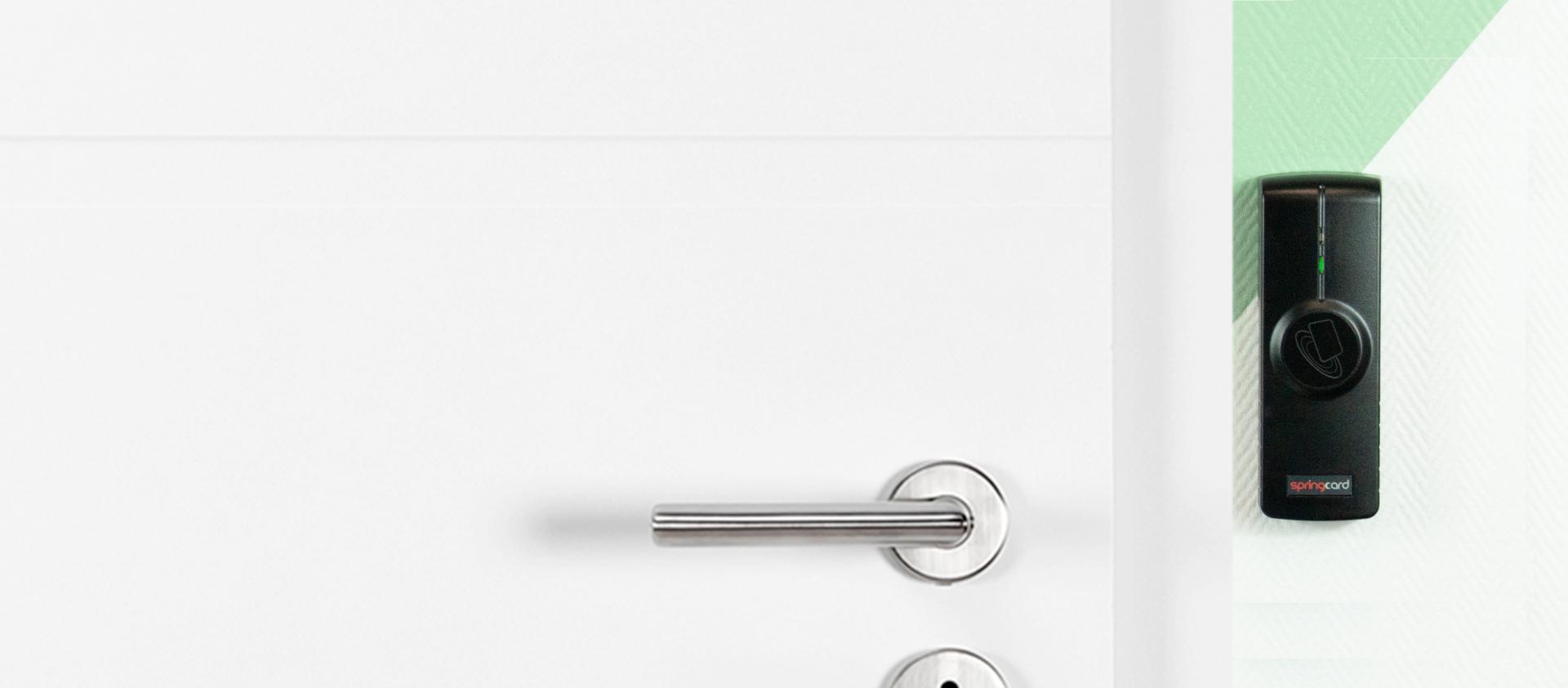 FunkyGate-IP POE PC/SC
Ready-to-use contactless RFID/NFC PC/SC over Ethernet wall coupling device
The FunkyGate-IP POE PC/SC is a reader/writer fitting for physical access control applications. Two power supply can be used :
RJ45 10/100Mbps connexion, 9 to 12V external power
Power-over-Ethernet RJ45 10/100Mbps connection. That means that the network cables carry electrical power.
It is designed to be installed on a wall or a door frame. It has a buzzer and two red/green luminous lights. In addition to be an access control reader, the FunkyGate-IP PC/SC is also a powerful coupler able to rapidly read or write cards, and whose security level allows an end-to end encrypted communication.
The host system (computer or embedded system) can use the FunkyGate-IP POE PC/SC directly at a TCP/IP socket level, or use PC/SC drivers supplied by SpringCard. The software integration and the application development are thus really easy.
Discover PC/SC
Everything there is to know about PC/SC and ​Quickstart for PC/SC
Here is the presentation of the FunkyGate-IP POE PC/SC in video.
KEY FEATURES
First smartcard PC/SC over Ethernet coupler, as easy to use as an USB coupler

Rugged wall-mount reader (identical shell for all the SpringCard wall readers)
RoHS & WEEE compliant (environmental protection)