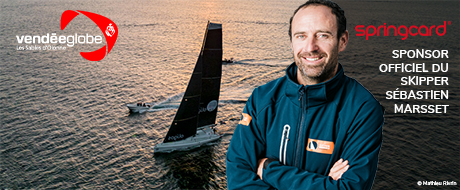 SpringCard is on the rise alongside Sébastien Marsset !
In February 2021, SpringCard announced its partnership with Skipper Sébastien Marsset for his Vendée Globe 2024 project.
Beyond the purely sporting aspect, SpringCard is committed to common values.
the pleasure of living from one's passion and the immortality that the call of the sea provides.
It is on a daily basis that SpringCard develops actions in favor of Sébastien Marsset's project.