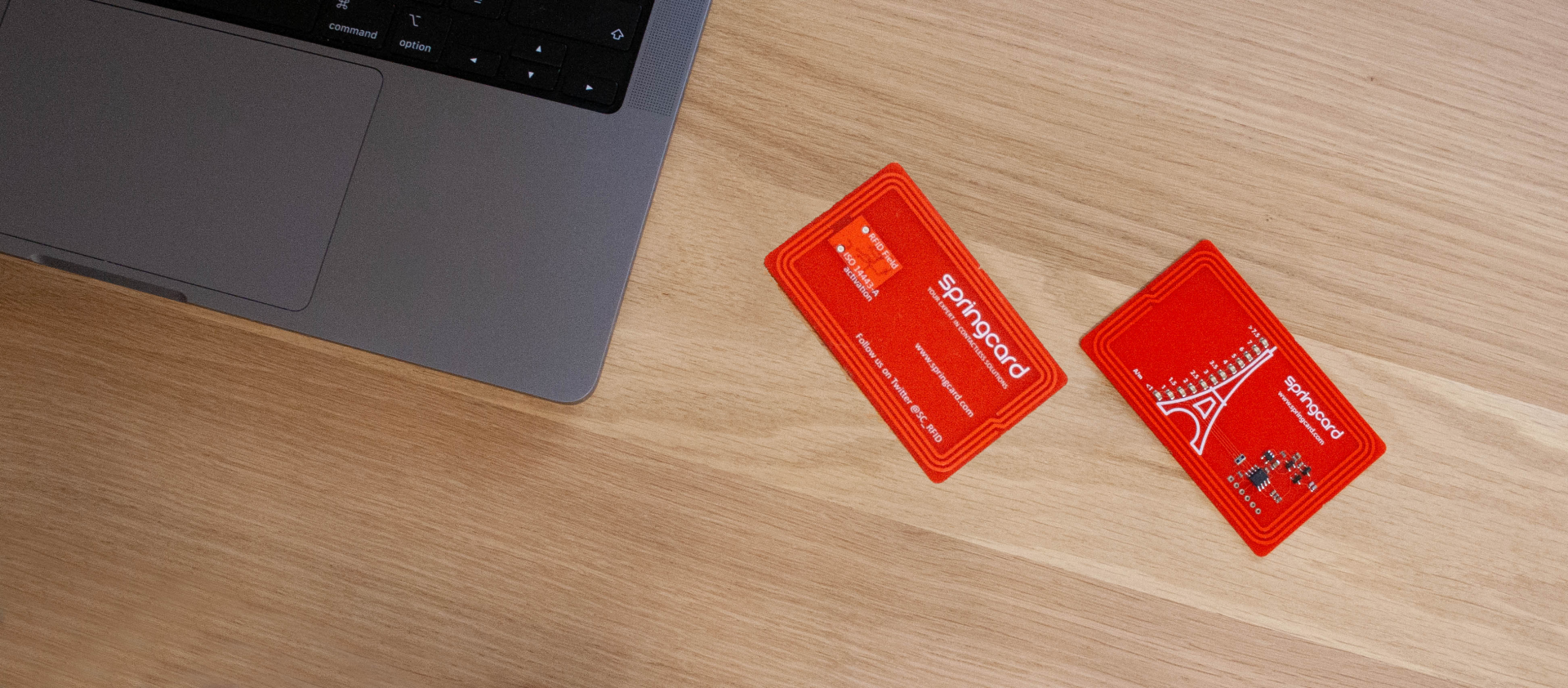 SpringField Florida
A two-in-one concept : A convenient and easy-to-use RFID/NFC tool
The SpringField Florida is a very practical tool. It makes it possible to determine in a simple and fast way whether the device in front of it emits a 13.56MHz field. If this is the case, the Blue LED lights up.
The SpringFiel Florida also allows you to determine if the reader communicates with the card according to the ISO 14443 type A standard. If this is the case, the blue and green LEDs light up.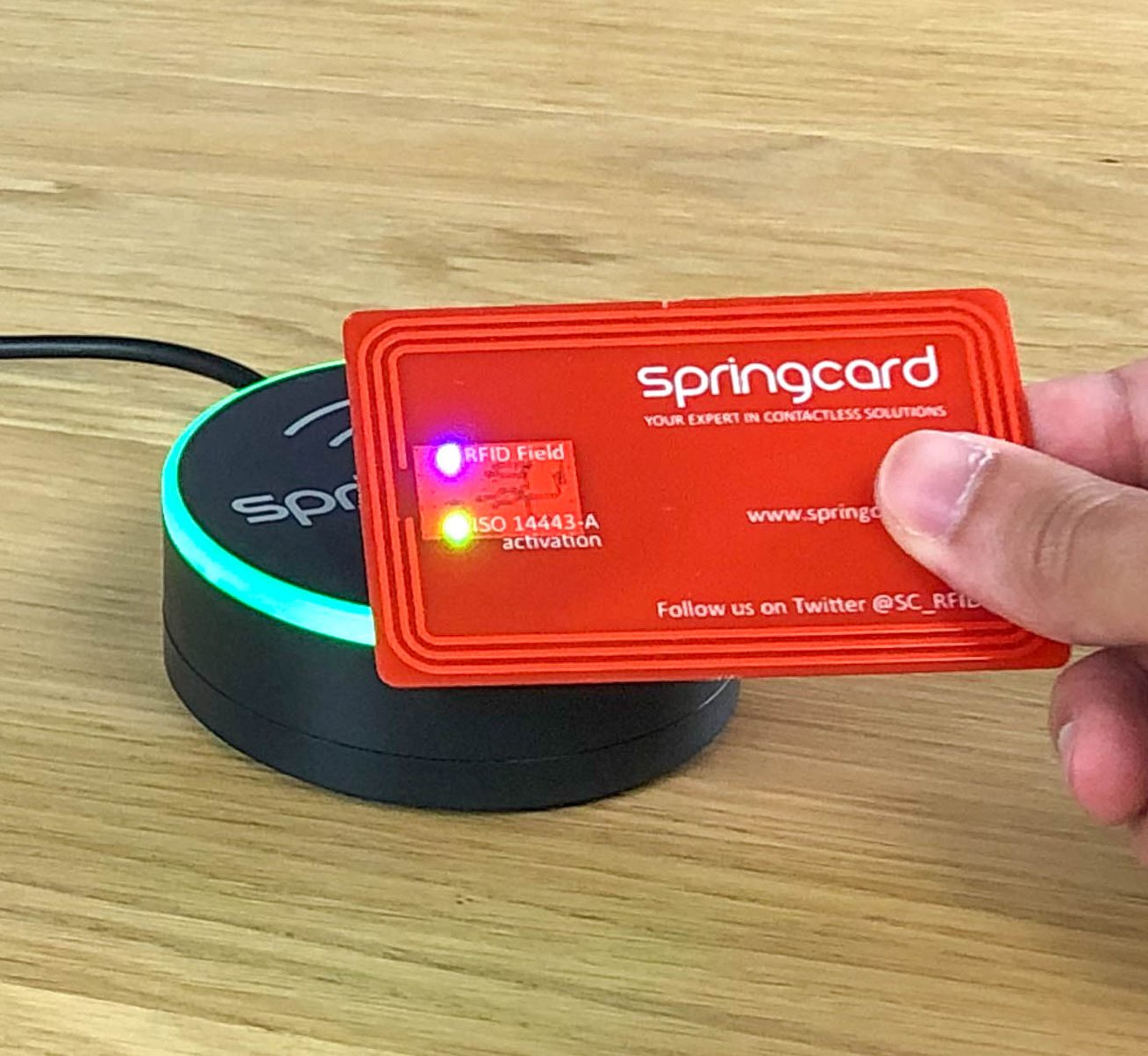 Like an NFC tag
In addition of being a practical tool, the SpringField is a real NFC Forum type 2 tag (NXP NTAG Family). You encode it first using your NFC device (for example a Prox'N'Roll PC/SC). Then, as a tag, its playback will trigger actions on your smartphone (or any NFC device).
SpringTower
Measure the strength of a magnetic field
The SpringTower will allow rapid diagnosis during maintenance of SpringCard readers. The card will check if the reader emits a magnetic field (not at all, too weak, sufficient quantity.