Enter any event easily with Weezevent and SpringCard !
Our partner: Weezevent
Weezevent helps more than 150 000 event managers and venues with an innovative technological solution for ticketing, access control and cashless payment, through 3 applications: WeezTicket, WeezAccess and WeezPay.
Since its launch in Dijon in 2008, Weezevent has sold more than 50 millions of tickets for all types of events: trade shows, concerts, parties, conferencies, foot races… Attendance range from a few to a million. By equipping more than 400 festivals, French football teams or other sport events such as UEFA European Championship 2016, Weezevent has proven how robust and high performing its cashless technology is.
Project's main objectives
Weezevent already offers three mobile access control systems to scan barcodes or NFC cards at the events entrances. These are used by access operators who scan participant's tickets or chip. These devices have different performances in terms of speed, control duration, scannability, therefore every event managers have a solution suited to their needs.
Weezevent has noticed that event managers frequently use our devices on fixed points during the entire event, which appeared to Weezevent as a diverted use of their devices. Where there is a diverted use of a product, there is an opportunity to offer better efficiency with a new product. Weezevent wanted to create a new tool to allow access control on fixed points with the fewest human interplay possible and with a higher control pace: the AccessBox.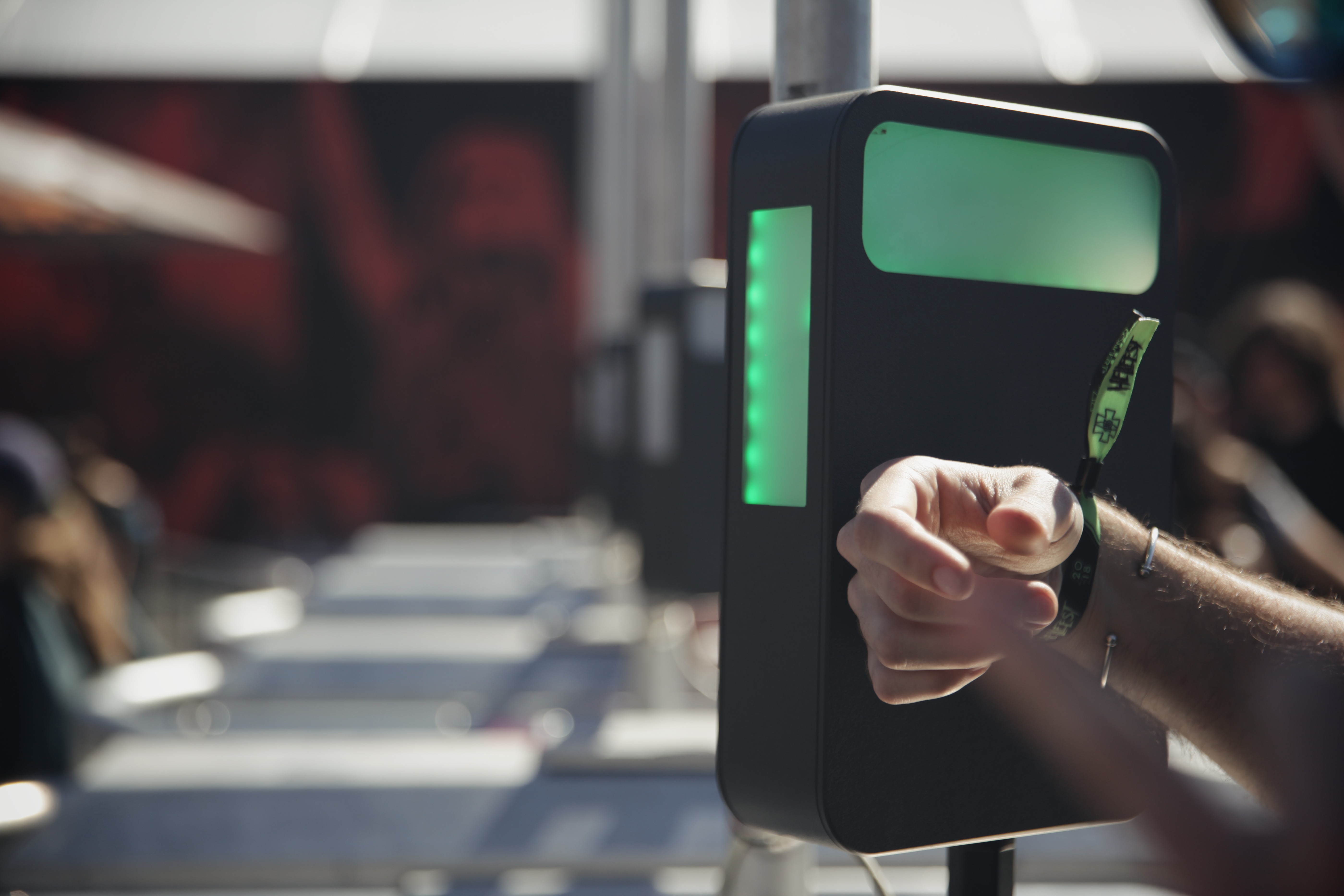 The H663 USB module
After some discussions with SpringCard sales team, Weezevent has decided to work with the H663 USB module.
Weezevent wanted a performing USB module that would be adaptable to the expected use of the AccessBox.
What are the different challenges of this project ?
For the access control, Weezevent evaluate their system performance through a main metric: the control pace.
Based on their experience in this field, Weezevent noticed that to accelerate the control rythm of participant to an event, two criterias were optimizable on the NFC/RFID reader level: the reading distance and the speed of data decryption.
These two indicators were the main criterias for the NFC reader selection. After discussing with SpringCard's team, Weezevent understood that the increase of decryption speed could lead to reading errors and as a result a slower rythm for the AccessBox.
Weezevent as therefore worked mainly on the reading distance by selecting the optimum size of the antenna connected to the H663 USB module.
Why did Weezevent choose SpringCard ?
Weezevent contacted NXP to know which actors of the market could guide them on this project. NXP recommended SpringCard, ensuring Weezevent about our reactivity and expertise in the NFC readers area. After several discussions, Weezevent noticed that SpringCard could bring important advices and be much more a partner than a provider. Weezevent has a good knowledge of the NFC technology but they needed on this project to be guided by our teams to be sure that the AccessBox would use the abilities of this technology at its maximum.
Furthermore, this project is a long-term one, it is a product that Weezevent want to improve in the upcoming years. They knew that with SpringCard they were going to be guided through these improvements.
For more informations on Weezevent visit their website.
Published on 11/27/2018