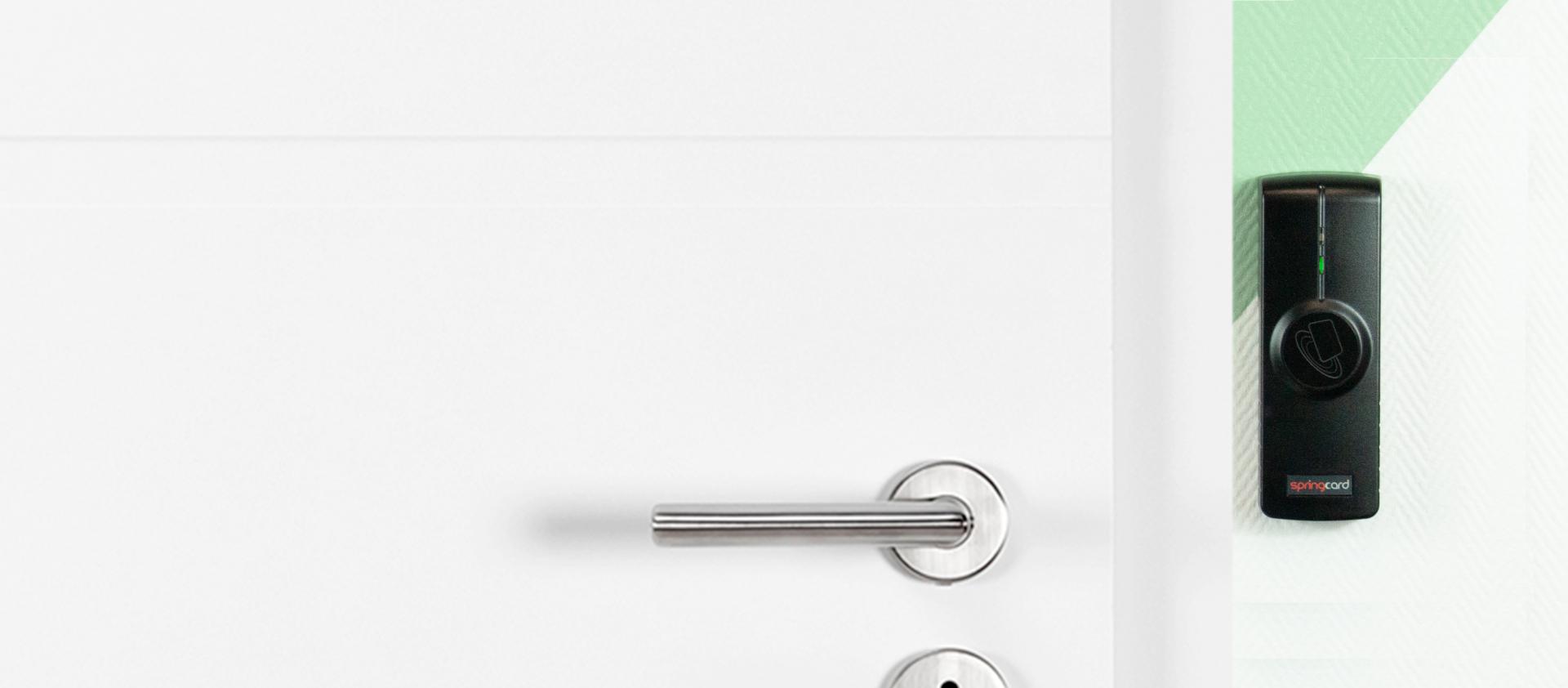 FunkyGate-DW RDR NFC
Contactless/RFID/NFC DataClock, Wiegand and RS-485 wall 'smart reader'
The FunkyGate-DW NFC is a 'smart reader' fitting for physical access control applications. It can be set up for 4 different output protocol:
DataClock, ISO2 frame format
Wiegand, 32 bits frame format
'Simplified' RS-485: the reader sends directly data to the badges as text
'Advanced' RS-485 able to gather several readers in 'bus' configuration behind only one treatment unity
Once you set up the 'smart reader' application aspect of the FunkyGate-DW NFC to catch precise cards data (number or text), whether a protocol serial number (UID), field contents or securized file they are, the FunkyGate-DW NFC is then stand-alone to do it: the computer or the treatment unity then receives the data.
It is designed to be installed on a wall or a door frame. It has a buzzer and two red/green luminous lights. In addition to be an access control reader, the durable FunkyGate-DW NFC easily finds its place.
FIRMWARE UPGRADE
Link to Firmware Upgrade here.
Take a look at the way the FunkyGate helps you exercise !
Here is the presentation of the FunkyGate DW-NFC in video.
KEY FEATURES
Supports almost all 13.56MHz badges used in companies

To be set up with Windows software (MultiConf) or securised master badge

Supports up to 4 reading templates simultaneously

Rugged wall-mount reader (identical shell for all the SpringCard wall readers)
RoHS & WEEE compliant (environmental protection)