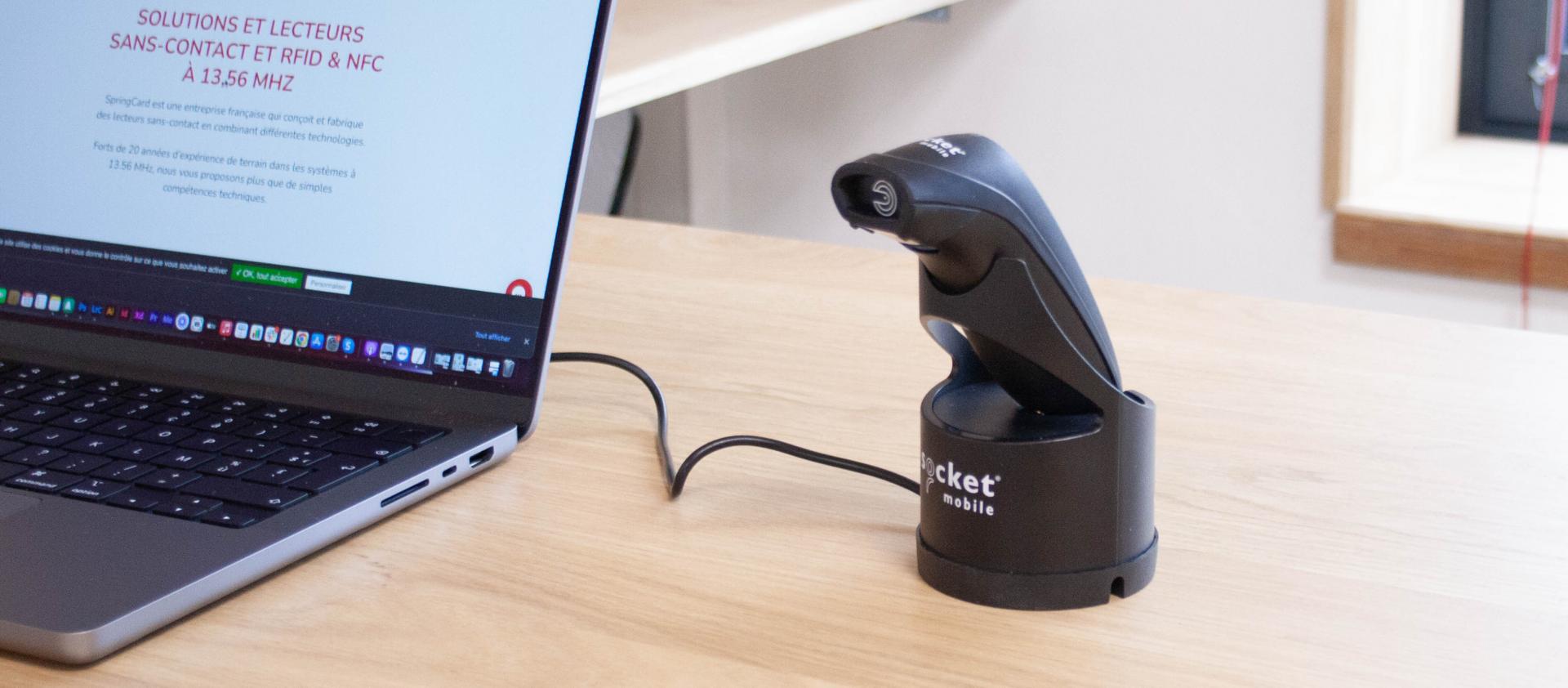 DuraScan D600
Independent Contactless Reader on battery power using Bluetooth Low Energy
The DuraScan, D600 is a contactless reader/writer operating in RFID/NFC and using the Bluetooth Low Energy (BLE) to transfer data up to 330 ft (100 m).
It features great ergonomics fitting perfectly in your hand for comfortable and extended use. It is light and small enough to fit in your pocket.
The battery life, when the product is in standby,lasts over 30 hours. When the product is reading actively the battery life is about 70,000 reads within 9 hours.
It is compliant with iOS, Android or Windows devices with Bluetooth L.E.
It was built for harsh environments in warehouse, distribution and industrial manufacturing. This product is stylish enough to be showcased in shops and retail environments.
The DuraScan is based on our K663/RDR module, also called 'Smart reader', which has been reworked for Socket Mobile. A 'Smart reader' is a device combining a coupling device and embedded application software.
The DuraScan D600 is more than a product it is a complete solution that you can configure easily.
* For thechnical support you will be redirected to Socket Mobile
KEY FEATURES
All-in-one solution to read or write on a contact or a smartcard