Choose your contactless provider
SpringCard ecosystem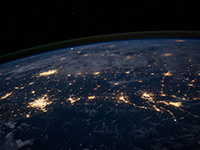 SpringCard is a quality stakeholder of the contactless ecosystem: our products and services are the best demonstration of this.
Our ecosystem is made up of electronic components providers, producers of our products, but also companies ranging from the multinational to the self-employed developer, and many different partners such as project managers, buyers or members of standardization committees.
This ecosystem is as a network: word of mouth plays an important part in affairs.
When a big society, for which SpringCard is a subcontractor, wins a tender, other important stakeholders call us to buy the same device. SpringCard's teams respect the professional confidentiality and build a climate of trust that allows everyone to offer the best solutions in their own market.
Our suppliers are also business introducers by recommending our products and services.
We ourselves recommend best quality partners to clients looking for a complete solution that we are unable to satisfy.
What about you? How do you choose a new provider? Once you've got a good one, no need to change. But when comes the time to choose a new one, how do you make a decision?
Hotwire, an international consulting agency in public relations and integrated communication (divided into 22 branches in 8 countries) gathered testimonials from their clients for a survey. And here is the result.
The influence network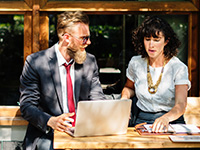 Decision-makers often lack knowledge, especially on the technical aspects, to make their choice. They then seek additional advice and opinions.
82% consult specialized online sites. 72% plebiscite social networks as a source of information. But professionals seek to cross several sources.
The testimonials and expert opinions are valued, while the case studies written by the suppliers interest only a small third of respondents.
For nearly half of the Hotwire panel, Linkedin is a relevant source for finding help in issues similar to those encountered.
Youtube is more and more used. Video content appears as sources whose relevance is judged superior to e-books, white papers and newsletters. In France, only the traditional press still has more influence than the video.
And you? What are you habits ?
Published on 11/24/2017