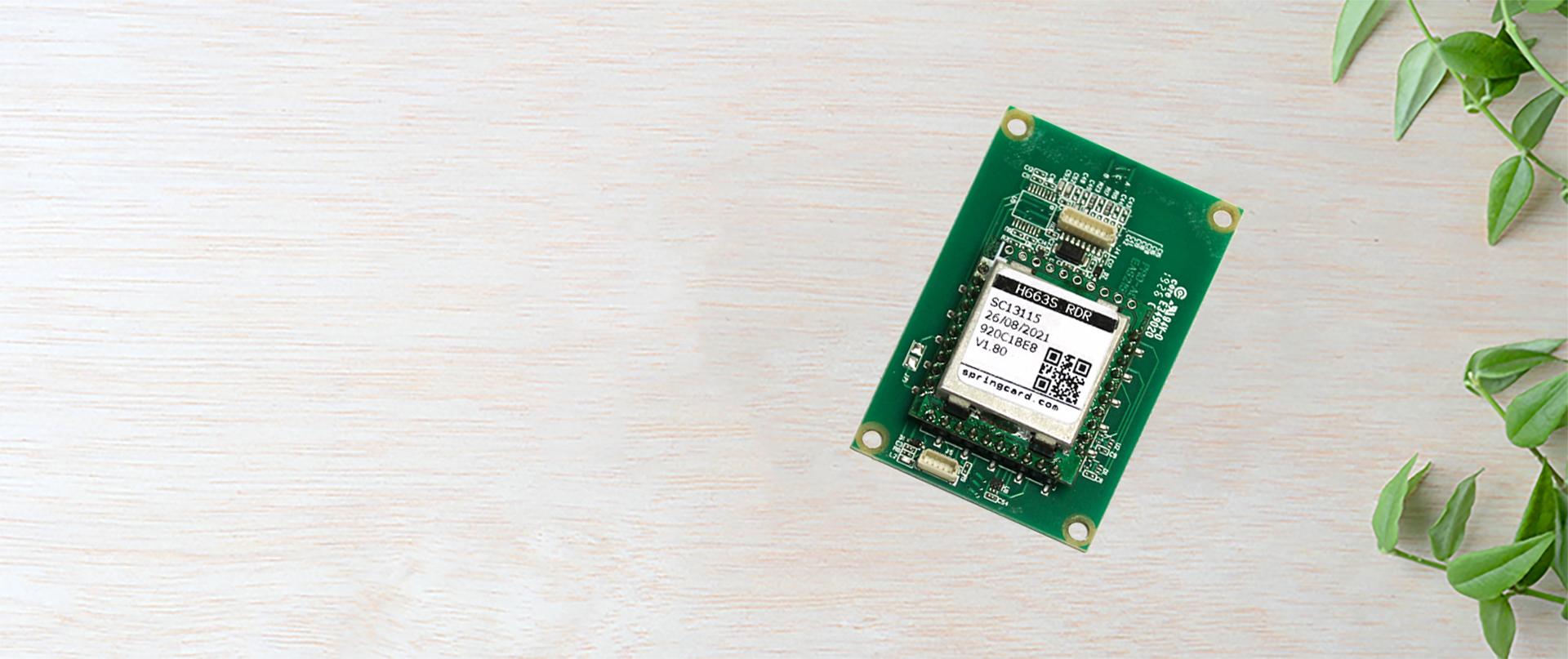 The H663/RDR USB module is a smart reader that reads proximity cards, NFC tags or HF RFID labels as simply as a bar code.
This module is a ready-to-use reader, featuring a H663 core module, running the /RDR firmware (same as Prox'N'Roll HSP RFID Scanner) and mounted on a 69x45mm antenna.
It is small and able to communicate with smart cards and compliant tags up to 10cm.
Once you configure the H663/RDR USB module to reach precise cards data (number or text), whether a protocol serial number (UID), field contents or securized file they are, the module is then stand-alone to do it: the computer receives data as if someone would type it on a keyboard. The computer sees the module as if it were a standard USB keyboard. So, no need to install any driver. Moreover, already installed applications commonly run without changing: just put the cursor in the input field you want to see data arriving!
Alternatively, it could be configured as a virtual communication port, with drivers for Windows and Linux. A very simple protocol makes it easy to add support in virtually any application.
Here is a presentation of the H663 RDR USB module in video.
KEY FEATURES
No driver to install, no specific development to do

Supports up to 4 reading templates simultaneously

Directly powered by USB, cable included

High luminosity LEDs - buzzer

To be set up with Windows software (MultiConf) or securised master badge