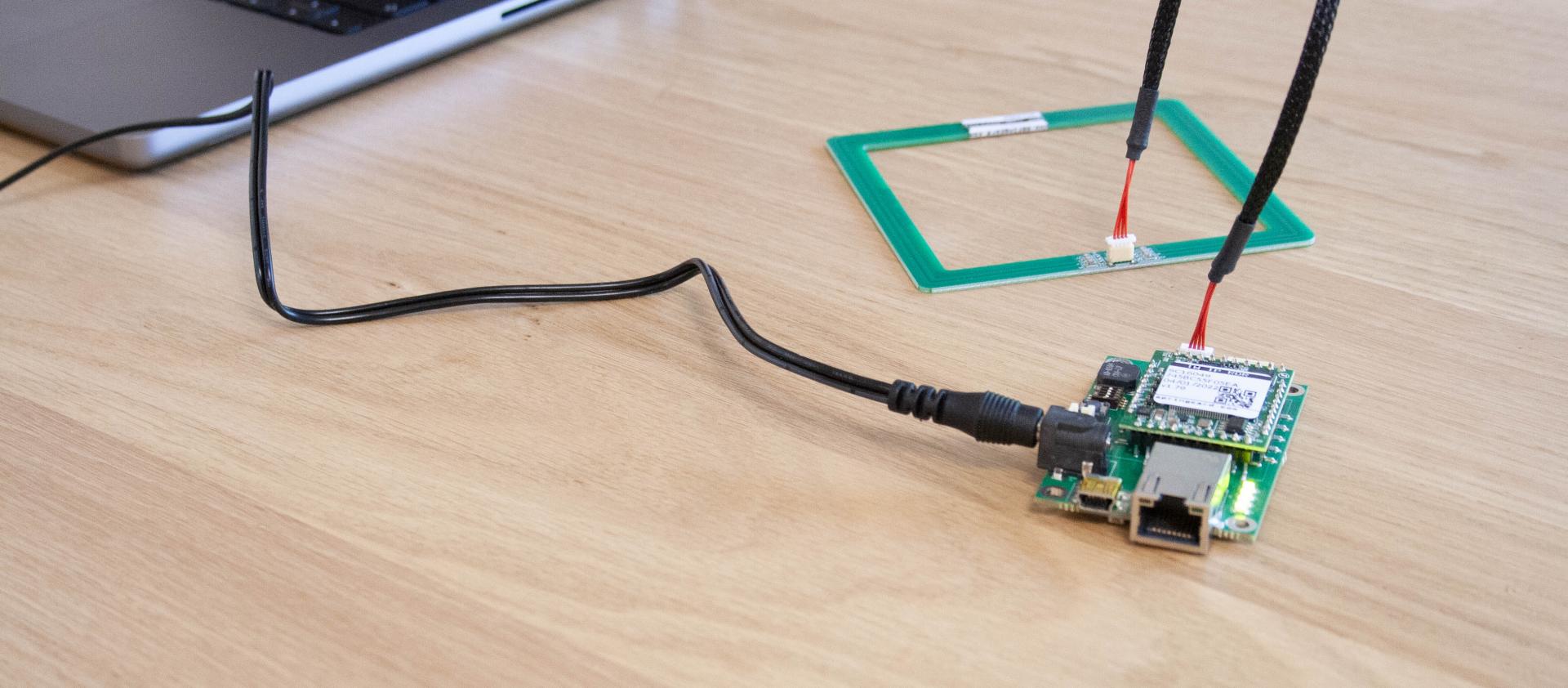 TwistyWriter-IP RDR NFC (OEM)
OEM contactless RFID/NFC over Ethernet smart reader, remote antenna
The TwistyWriter-IP NFC is a 'smart reader' that is perfect if you need a RFID/NFC reader on your TCP/IP LAN network thanks to its RJ45 10/100Mbps connection. If needed, you will find some more information about SpringCard Smart Readers here.
You just configure the smart reader according to the card's data -number or text- you want to reach. It doesn't matter whether it is a protocol serial number (UID), in-memory content or a securized file: the smart reader will reach them all. And that is all! The TwistyWriter-IP/RDR performs the card transaction on its own and the host computer only receives the piece of data it needs. No complex card transaction or card security scheme to implement on your side! A secure TCP channel makes it easy to operate the TwistyWriter-IP NFC even from low-end PLCs.
Running in HTTP client mode, the TwistyWriter-IP NFC connects to a cloud-based service and open the doors of the World of connected devices. A reliable and effective authentication system protects the server's application against fraudulent readers or replay attacks. The reader can be installed on most networks without a specific configuration. It interfaces virtually any pre-existing softwares through a simple HTTP service API entry-point. Get more technical details here.
The TwistyWriter-IP NFC is made up of the E663 module-based motherboard. The PCB measures 69x45mm (dimensions are shared by most of SpringCard OEM products).
The TwistyWriter-IP NFC motherboard must be associated with a symmetric (balanced) antenna depending on your size constraints and on the type of tag to support.
Your contact will guide you to the antenna and ribbon cable you need. See here our off the shelf antennas. Our engineers also design custom antennas.
Here is the presentation of the TwistyWriter IP-NFC in video.
KEY FEATURES
RoHS & WEEE compliant (environmental protection)