How to set up your D600 ?
Bluetooth Pairing
First of all, power ON your D600 reader. There are two LEDs blinking in blue on your reader : the Bluetooth LED means that Bluetooth is activated. The read indicator LED is blinking in blue too. It means that your D600 is in keyboard emulation mode.
Now you want to connect your smartphone running with your D600 by Bluetooth. So you will activate the Bluetooth function on your smartphone. And you will find the D600 available for pairing. You will click on the D600 button and on the Pair button of your smartphone.
Now, the D600 and the smartphone are connected !
Keyboard emulation
The first functionality of the D600 that you will discover is the possibility
to show, in the text editor of your smartphone, the informations read by the D600.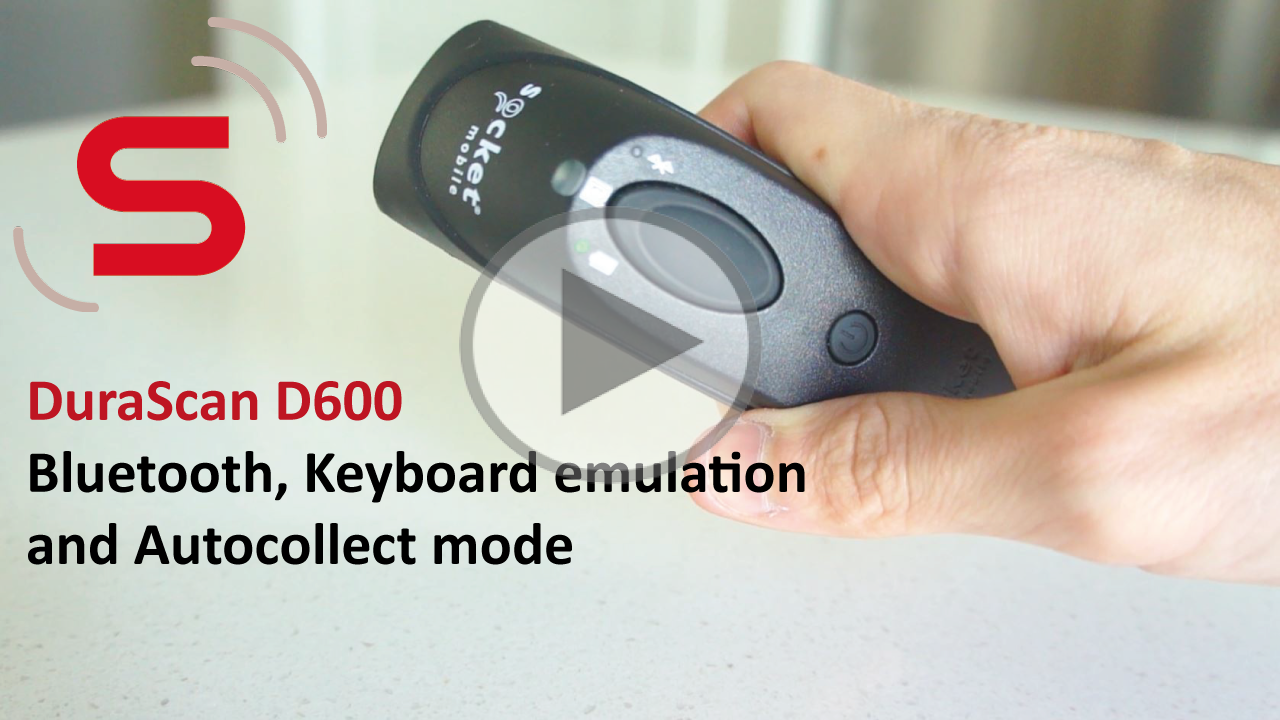 Open the text editor on your smartphone.
And, click two times on the on/off button of the D600.
When you will read a tag or a card, the read indicator LED will become green.
It means that the D600 is reading your tag correctly. The UID of your card will appear on your smartphone.
Autocollect mode
The D600 can be configured in autocollect mode, which means that you will not have to push the button to read tags or cards, the D600 will read constantly.
You will have to read the configuration card (delivered with the D600) like any other tag or card but you will have to stay close to the card a little bit longer than usual. You will see that the read indicator LED will change.
You have to wait until the D600 wink. When it's done, the D600 will power off. You will have to power it on and your reader is now in auto-collect mode. You don't have to press the trigger button anymore to read cards, the D600 is always polling.
If you want to see these configurations in video click here.
Published on 04/10/2018