The TwistyScan: the best of RFID and 2D readers !
The TwistyScan is the new smart reader of SpringCard. It is composed of the TwistyWriter TTL, 232, 485 and of a 2D reader for barcodes. It is able to read barcodes, NFC tags and RFID labels.
What is it ?
The TwistyWriter TTL, 232, 485 is a smart reader that can operate in two modes.
In the first mode the TwistyWriter communicates with the card and transfer the cards informations, if it has some, to the host system. In the second mode the TwistyWriter is dependant from the host system. The reader will interrogate the card only if the host system asks for it.
The TwistyScan gather data and store them all in the same area whether they come from an NFC smartphone, a barcode label or a smartphone without NFC. Data read by the 2D reader go through the TwistyWriter that transmit those to the host system.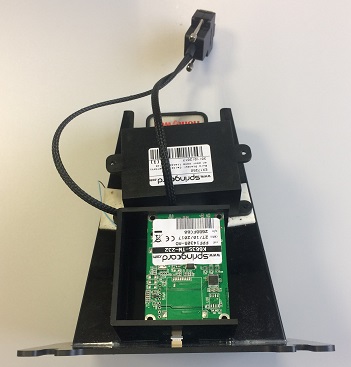 Its advantages
The main advantage of the TwistyScan is to have on the same device a 2D barcode reader and the TwistyWriter which will read NFC/RFID tags.The TwistyScan will allow you to offer a simple solution to your customers: one product for all uses.
This smart reader will be able to read tickets bought online with a barcode but also NFC cards and tags given to the final user. In case of a disposable ticket, on paper or other material with barcode, it will be read the same way as other tickets on NFC devices.
This system can be used in festivals, companies, airports, places where a lot of people pass every day.
The double identification is also one of the possible application of the TwistyScan. In your company you could need to identify visitors, most of the time having barcodes badges, but also your employees, most of the time having NFC badges.
On the same principle, this double identification can be interesting for access control applications in parkings for example. It is necessary to distinguish subscribers and non-subscribers. The TwistyScan can be installed in crossing points in order to reduce waiting time of your customers.
That is an all-in-one solution, quickly and easily integrable to existing tools.
If you want more informations about this product visit its page
Published on : 9/24/2018